Our team 
/ How we moved from a customer-consultant based relationship to the setup of an international HR Consultancy.
Karine Angleys and Oliver Bourquard met in Melbourne in 2006. At this time, Olivier was HR Director for Asia-Pacific area  based in Shanghai and was seeking a specialist recruiter to source his new local Australian Director. Karine was Area Manager in Melbourne at Polyglot HR Solutions, a multicultural HR solutions consultancy whose office she set up from scratch in 2003. She was providing the services to assist with this mission to recruit his Australian Director. This included all challenges of international recruitment :
Geographical distance,Intercultural environment for a strategic position,Unknown company on the local market.
This mission, once successfully executed set the beginning of a fruitful cooperation in recruitment and HR.
Following 8 years of continued specialist global service in executive HR and recruitment roles, they relocated back to France in their respective roles, realising that they had both developed niche-expertise in international HR and recruitment. So, the two specialists in their chosen fields decided to combine their skill-sets to create Runtalents.
With their respective sets of experience and networks, Karine and Olivier are optimally placed to respond to their clients' expectations, as they know how to surround themselves with experts in their fields in order to source the best possible solution.
Why should you trust us ?
The Runtalents team has a wealth of experience in dealing with international HR subjects :
Professional and family mobility in Europe, Africa, Middle-East and Asia-Pacific
Leading trainings in recruitment, international mobility and management
International recruitment of specialists, managers and directors for consultancies and companies in France and abroad
HR Management at international level
Our Know-How
/ How to benefit from our experience in international HR to implement a proven methodology
Recruitment and HR management of international profiles require more investment in terms of time, tools and means. Hazards are frequent and the failure rate is higher.
In order to help you with these strategic challenges, we have combined our experience in international recruitment together with HR. Our tailored-made service and expertise can help you develop your organisation and optimise your return on investment.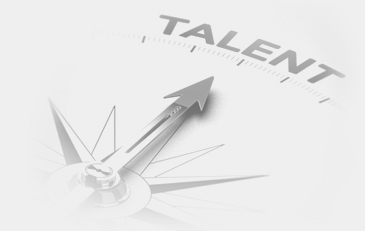 Our values
/ How to develop a fully trusted partnership

Runtalents' team, expertise in international HR
At Runtalents, responsibility is a key-word in our decision making process and our daily actions. This is how our commitment leads us toward excellence and reliability at all times.
You can find this sense of responsibility in our sustainable work practices. We are committed to:
Non-discrimination policy : equality is at the heart of our recruiting process through a series of transparent tests aiming at reducing prejudices.
Reducing the impact on the environment : low paper consumption and cutting down on travelling thanks to web training and web conference calls.
Embedding corporate and social cases : favouring going back to work through youth entrepreneurship, microcredit and voluntary participation.
We are always ready to take the initiative and are proactive in the way we work. Thinking out of the box, benchmarking, bringing in various performing high technology tools.
For Runtalents, proximity is the basis of solid and long-lasting relationships with our customers, employees and candidates. Our team is thus able to understand expectations and deliver the best solution.